Common University Entrance Test or CUET 2023
is one of the most prestigious National level entrance exams that cater to thousands of aspirants every year to get admission into various UG (Undergraduate) and PG (Postgraduate) courses in all Central Universities across India.
CUET 2023 (UG) notification is soon going to be released by NTA. As per sources, the registration for CUET UG 2023 will likely begin from the first week of February 2023. The CUET examination for undergraduate programs will be conducted between May 21 to 31, 2023. The universities are planning to wrap up the undergraduate admissions by July 2023 and start the new academic session by 1 August 2023.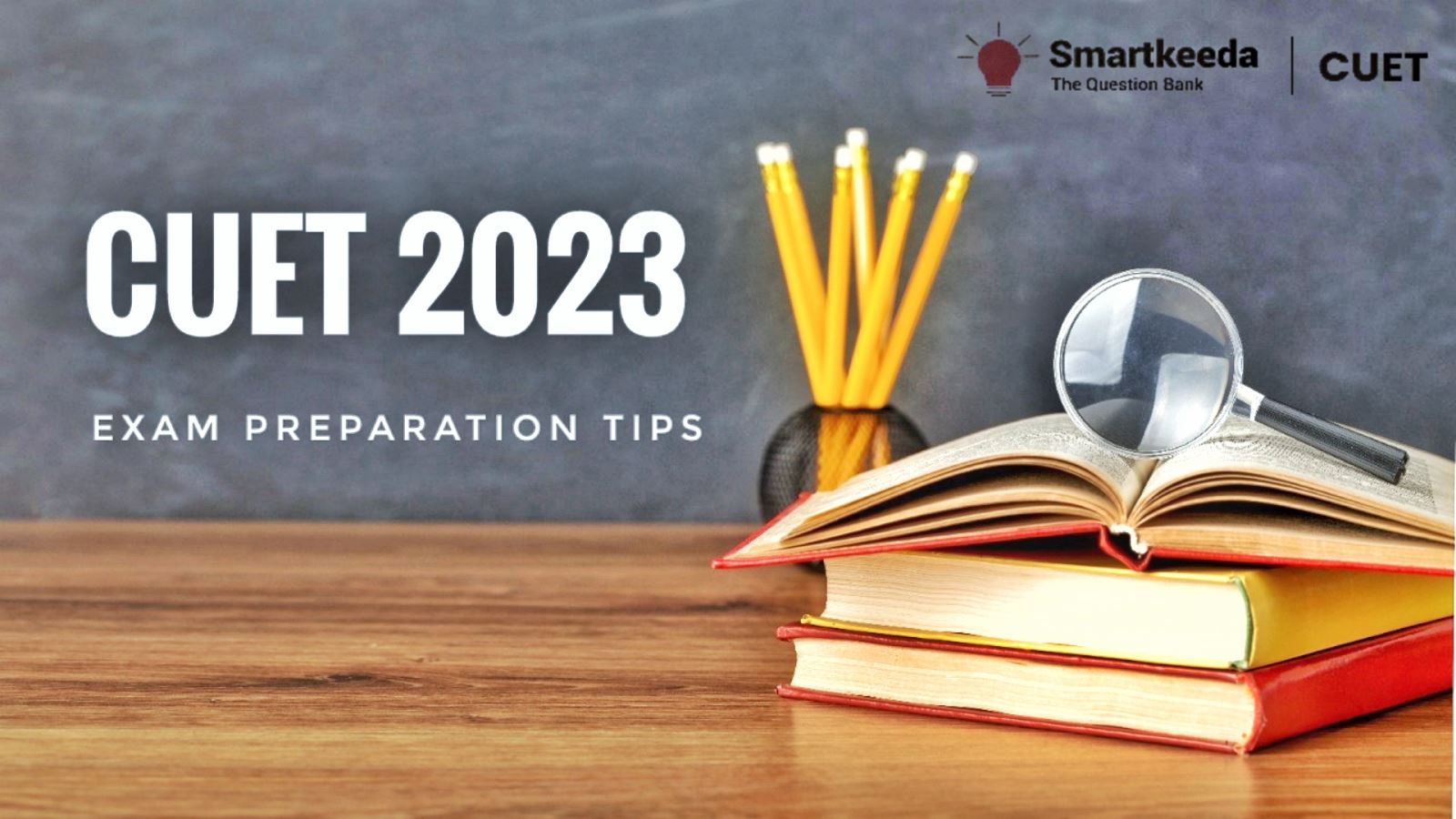 45 Central Universities and a total of 90 universities participated in CUET 2022. Both these numbers (number of applicants and participating universities) are expected to grow significantly for
CUET 2023
. In its next edition, approximately 100+ universities are going to participate in it.
The scores of the
CUET 2023
examination shall be accepted by
100+ Central, State, Deemed, and Private universities
including Delhi University (DU), Banaras Hindu University (BHU), Central Punjab University (CPU), Jawaharlal Nehru University (JNU), Jamia Milia Islamia, and Aligarh Muslim University (AMU) amongst others.
In the past, candidates had this grievance that though they scored 99% in Class XII, they could not get admission to the Universities of their choice. This was basically because of the varied typology of questions and scoring patterns across different Boards in the country.
Now that you have a golden chance to study in your dream college, you must prepare well & not miss out on this opportunity to score the best in CUET 2023. Since the exam is a new one hence the students are not well aware of the level and the pattern of the exam, In this article we are going to share some important
CUET exam preparation tips
to help you prepare a streamlined roadmap to ace the CUET 2023 examination with flying colors.
Understand the Examination Pattern & Syllabus
Comprehension of the
examination pattern & syllabus
for the CUET examination is the first and foremost step in the CUET Exam preparation. It is very important to thoroughly understand and become familiar with the latest examination pattern and syllabus for CUET 2023.
CUET (UG)
examination shall consist of the following 4 Sections:
Section IA – 13 Languages
Section IB – 20 Languages
Section II – 27 Domain-specific Subjects
Section III – General Test
You will have the option to choose any
Language/Domain Specific Subject/ General Test
or a combination thereof as may be required for admission to specified course/s of the desired University/ies while applying from the above sections. It is
not mandatory
to choose any one or more of the tests stated above. The choice of tests would depend on the course opted by the candidate and the University where admission is sought.
Mode of the Test
Computer Based Test-CBT
Test Pattern
Objective type with Multiple Choice Questions
Medium
13 languages ( Tamil, Telugu, Kannada, Malayalam, Marathi, Gujarati, Odiya, Bengali, Assamese, Punjabi, English, Hindi, and Urdu)
Syllabus
Section IA & IB: Language to be tested through Reading Comprehension (based on different types of passages–Factual, Literary, and Narrative [Literary Aptitude & Vocabulary]
Section II: As per the NCERT model syllabus as applicable to Class XII only
Section III: General Knowledge, Current Affairs, General Mental Ability, Numerical Ability, Quantitative Reasoning (Simple application of basic mathematical concepts arithmetic/algebra geometry/mensuration/stat taught till Grade 8), Logical and Analytical Reasoning
Since the CUET exam will be conducted just after your boards, you should be able to practice well for this exam while covering your syllabus. CUET (UG) – 2023 will be based on the Class XII syllabus and hence you need not prepare for it separately. You just have to integrate your preparation and apply the same concepts to an objective-type exam. Also, you have to develop the necessary skills like speed, accuracy, and time management techniques to fight fierce competition in a stipulated time frame.
Section IA & IB: Language to be tested through Reading Comprehension (based on different types of passages–Factual, Literary, and Narrative [Literary Aptitude & Vocabulary]
Section II: This section is domain-specific, therefore you should refer to the subject-wise syllabus given on the NTA website. Click here to view the subject-wise syllabus.
Section III: General Knowledge, Current Affairs, General Mental Ability, Numerical Ability, Quantitative Reasoning (Simple application of basic mathematical concepts arithmetic/algebra geometry/mensuration/stat taught till Grade 8), Logical and Analytical Reasoning.
Make a Proper Study Plan
Cracking a competitive exam like CUET is more about strategy than sheer hard work. If we talk about the difficulty level of the question asked in the CUET exam, it is similar to your boards. What makes it a hard nut to crack is the time management & level of competition. The CUET exam seems to be extra difficult because you have to deal with many questions in a definite timeframe. This raises challenges such as achieving speed & accuracy.
Balancing your CUET 2023 exam preparation along with boards is extremely important so that you do not cram last minute for the exam. Cramming or trying to stuff a load of information into your short-term memory in time for an upcoming exam has been proven to increase stress levels, and can lead to panic and anxiety, making it a lot harder to take in information.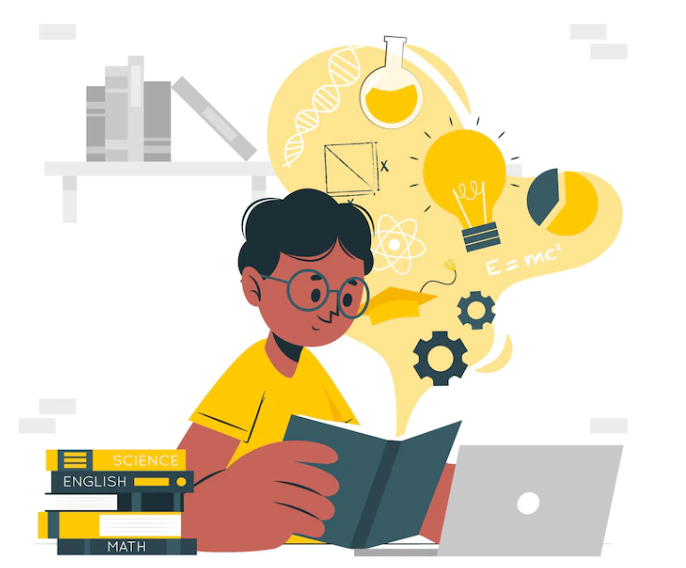 If you are planning to start your
preparation for the CUET 2023 exam
after your boards, you will get just 1-1.5 months to prepare for the exam. In this period you will have to understand the CUET examination pattern, revise the syllabus, & develop the necessary competitive skills simultaneously. In such a scenario, it will become quite hectic to achieve speed and accuracy while managing the syllabus.
Therefore, it would be better to develop a realistic study plan now when you give an appropriate focus to all the topics asked in the CUET examination while preparing for your boards. Attempting cuet 2023 mock tests will help you a lot in understanding the weightage of different topics asked in the cuet exam and developing the right
study plan for CUET 2023
accordingly. The plan should be realistic so that you can stick to it throughout your preparation.
To reduce the pressure on the CUET aspirants, a decision has been taken to base the CUET (UG) exam on the Class XII syllabus only. Hence, you can directly refer to the NCERT study material to prepare for your CUET exam.
Initially, you can give 1-2 hours for the CUET exam preparation and the rest for the board exams. Once the board exams get over, you can devote the complete time to the NTA CUET 2023 exam preparation.
While preparing the chapters for your boards, make short notes of the important topics, short tricks, and formulae that can come in handy during your revision.
Make a list of the topics that troubled you during your board exam preparation and consider them as your weak areas, and practice them separately.
Revision is the key! Make sure you dedicate enough revision time to the topics at the end of every study session to retain the concepts you study and boost your preparation further.
To familiarise yourself with the CUET examination pattern and develop the necessary skills such as speed, accuracy, and time management for competition, make sure you attempt CUET mock tests regularly.
Do not forget to analyze the CUET mock tests after attempting them. Through a detailed analysis of your attempted mock test, determine the areas where you need to work hard to boost your score.
Attempt CUET Mock Tests Regularly
Mock tests not just help you to practice for the exam, it helps to you feel how the examination scenario is going to look like. It prepares you for the real show. A
mock test
is an integral part of your CUET exam preparation journey and there is absolutely no substitute to it. It is one of the key factors in conquering this fierce competition. With the heaps of CUET test preparation material available on online platforms, consistent & deliberate practice through reliable CUET mock tests is the only way that can help you achieve your dream college.
A CUET mock test series will familiarize you with the latest examination pattern for the CUET exam. Getting familiar with the exam pattern is extremely important to develop an effective plan of action to crack the examination.
Practicing through the mock tests notch up your problem-solving skills such as speed & accuracy which are of extreme importance for the CUET 2023 exam.
Attempting CUET 2023 mock tests regularly will help you develop time management skills which is one of the prerequisites for any competitive exam.
A detailed report after the completion of each cuet mock test will inform you about the areas where you need to focus to boost your performance.
The smart analysis features such as Performance graphs, Strong vs Weak Areas, Speed graphs, Accuracy graphs, Time distribution graphs, Question preference, and Topic strength provided by the Smartkeeda CUET mock test series are extremely beneficial in developing candidates' competencies.
Performing well in CUET mock tests will boost your self-confidence and provide you with the required motivation to do well in the CUET 2023 exams.
Frequent revision of the topics asked in the CUET exams through the CUET mock tests will develop more confidence in the candidates and improves their overall performance
Important links to Attempt CUET Mock Tests
Attempt a free
CUET Hindi Language Mock Test
now!
Attempt a free
CUET English Language Mock Test
now!
Attempt a free
CUET Economics Mock Test
now!
Attempt a free
CUET Psychology Mock Test
now!
Attempt a free
CUET Geography Mock Test
now!
Attempt a free
CUET General Test Mock Test
now!
You may also like:
Best CUET Coaching in Agra
Avoid Making Random Guesses
It has been observed that most of the aspirants tend to panic as they encounter some difficult questions and start making random guesses. This can prove to be lethal because if those guesses go wrong, the scores will certainly be pulled down to a great extent.
As per the marking scheme of the CUET exam, for every correct answer, you will be awarded with 5 marks. While for every incorrect answer you will lose 1 mark. No marks will be deducted for not attempting any questions. Therefore, it is better to skip the questions you are clueless about instead of making random guesses.
Stay calm and positive
Examination anxiety is real!! No matter how prepared you are for the examination, the real exam condition can be intimidating. Every serious aspirant regardless of his/her level of preparation faces examination anxiety at some point. This examination stress can actually squeeze out your energy. The main problem arises when the stress crosses its limits and eventually starts affecting your performance.
Your calm mind is the ultimate weapon against your challenges. Therefore, you need to handle this anxiety to achieve success in your CUET 2023 exam. By taking the proper steps, you may reduce your anxiety and remain relaxed.
Avoid last-minute preparation: Trying to ingest a large amount of information at the last minute tends to escalate stress. Having a well-planned and organized routine is an investment that will pay itself off very quickly.
Practice Well: A better alternative to avoid last-minute preparation is practicing mock tests regularly. Many experts believe that mimicking exam conditions and questions is the best way to prepare for an exam and reduce examination anxiety. Therefore, you should regularly practice mock tests for the CUET exam with the best mock test series for CUET 2023.
Indulge in some physical activity: According to research, physical activity can help lower your overall stress levels and improve your quality of life, both mentally and physically. Exercise is one of the most effective ways to deal with and handle stress and anxiety.
Get plenty of sleep: Sleep deprivation negatively affects your performance and significantly drops your ability to recall information. Therefore, to handle stress, a good night's sleep before your exam should actually be one of your top priorities.
Download the CUET App
You can also download the
CUET App by Smartkeeda
to kickstart your preparation for CUET 2023 exam now. Using this app, you can have an access to 80+ subject-wise full-length CUET mock tests, & 300+ subject-specific short quizzes for the CUET exam in Hindi as well as English, including the CUET geography test series, CUET psychology mock test, CUET accountancy mock test, CUET English mock test, CUET mock test for economics, CUET business studies mock test, CUET political science mock test, CUET general test mock test and much more with a single click.
For more information about the CUET exam and best CUET exam preparation material, CUET mock tests & Quizzes, you can refer to our CUET website
https://cuet.smartkeeda.com
Dreams can come true, but there is a secret. They're realized through the magic of persistence, determination, commitment, passion, practice, focus, and hard work.
Strengthening your basic concepts and an ample amount of practice would definitely help you to
crack the CUET 2023 examination
with flying colors.
All the Best!
Thanks & Regards
(Team Smartkeeda)
---
Latest Posts
---