Using technology used to be a choice, but nowadays it's a necessity. With the number of smartphone users expected to reach 2 billion by the end of next year, mobile applications are set to become an integral part of people's lifestyles.
In this digital era where change is the only constant, aspirants preparing for government job examinations must keep themselves up with the emerging trends to stay competitive and make their exam preparation easier and less stressful.
With the advancement in technology, students preparing for competitive exams need not make heaps of printed material to keep their preparation up to date. There are hundreds of mobile applications available on the play store dedicated to Banking, SSC, Railways, and other competitive exam preparation that are free to download, easy to use, and super beneficial for exam preparation. These educational apps provide aspirants, access to a wide range of study and practice material with a single click.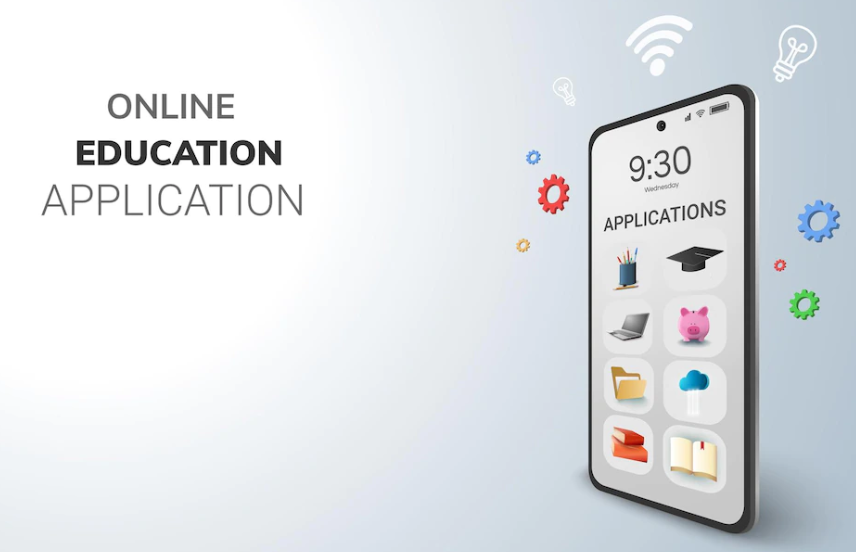 With mobile applications, your smartphones can be turned into private educational institutions. If you are a serious aspirant, you must have a question in your mind,
"Which is the best app for government exam preparation??
" Several educational applications offer a wide range of benefits, from providing free reading material, quizzes, and assessments, to flagging your weak spots and providing preparation strategies. Out of these, we have shortlisted 6 apps that can help you study smarter. Before that let us discuss the benefits of using mobile applications in your test preparation.
Benefits of using Mobile Applications
Apps are the one-stop solution for study material, practice papers, previous year's papers, and much more.
They provide easy access to a wide range of study materials with a single click.
You can easily download pdf and other study material thereby saving your travelling time to market and coaching institutes.
These applications are available to you round the clock, therefore you do not need to worry about the schedules.
Games, puzzles, or other challenging tasks, offered by such education apps make your test preparation experience thrilling and engaging.
These are portable, i.e, you can carry them whenever and wherever you want to in your pockets and have an access to your study material beyond the boundaries of time and space.
In this article, we are going to discuss the
top 6 mobile applications
available on the play store that you can download free of cost and will help you prepare smartly for your exams.
1. Smartkeeda
Smartkeeda
is India's leading Test Series app designed for Banking exam preparation (IBPS PO Pre and Mains, SBI PO Pre and Mains, IBPS SO, SBI SO, IBPS RRB Office Assistant Pre and Mains, IBPS RRB Officer Scale 1 Pre and Mains), SSC exam preparation (SSC CGL Tier 1 and Tier 2, SSC CHSL, SSC MTS), Insurance (LIC Assistant, LIC AAO, ESIC UDC, NIACL Asst, NIACL AO), Law exams (HR Judiciary, SEBI, SEBI Legal Officer, CLAT, RJS) and other major government job examinations that offers high-quality mock tests for all major competitive exam preparation.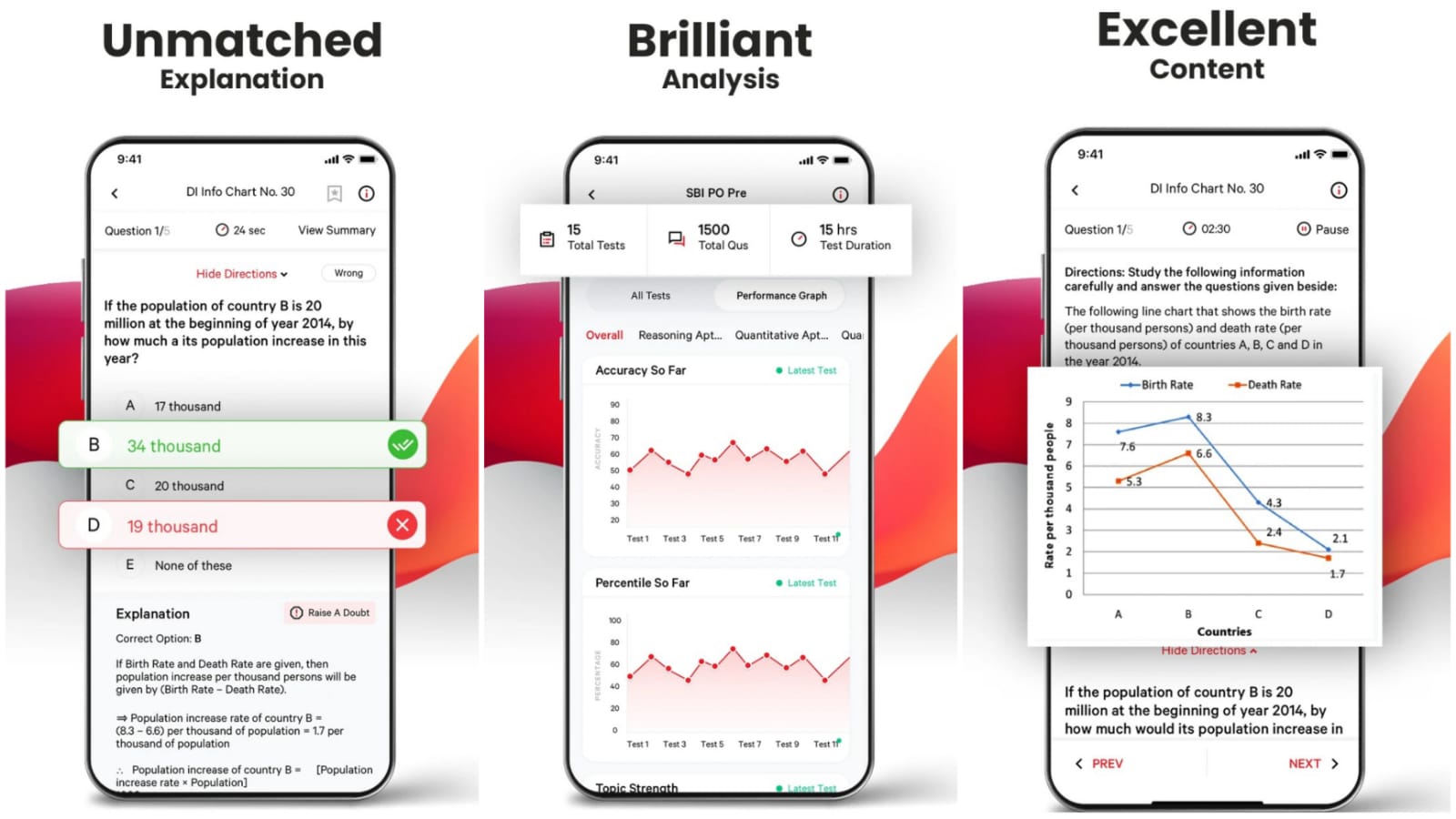 This test series app provides you with the
most updated & handpicked questions
on the
latest examination pattern
designed by the experts & supplemented with quality explanations. Following are the key features of the Smartkeeda test series app for SSC, banking, and other government exam preparation
Full-length mock tests for Banking, SSC, and other exams in English and Hindi Language
User-friendly Interface & multiple test modes
Detailed after-test analysis
Personalized performance & time-distribution graphs after each mock test
Performance Comparison with the top educators and test toppers
Current vs Past performance comparison
Smart Explanations for each question
Instant Doubt asking feature
Full-length Reattempt mode for each mock test
You can download the Smartkeeda App from the play store and get free access to:
Monthly current affairs mock drill quiz and pdf
Questions from Quantitative aptitude, Reasoning, English, Knowledge bank, Law exams, and Hindi language and much more in pdf form as well as assessment form.
Free mock tests for different competitive examinations
Sectional mock tests for English, Reasoning, Quantitative Aptitude, etc

2. Qudoo
This is one of the must-have apps on your phone if you are preparing for any competitive examination.
Qudoo
is
India's first Education-Gaming-Social application
developed by team Smartkeeda that provides you with free Quizzes in General Studies, Quantitative Aptitude, Reasoning, Current Affairs, Law, English Language, and other subjects for SSC, Banking, Insurance, NEET, IIT-JEE and other competitive exam preparation in a Gaming-quiz format.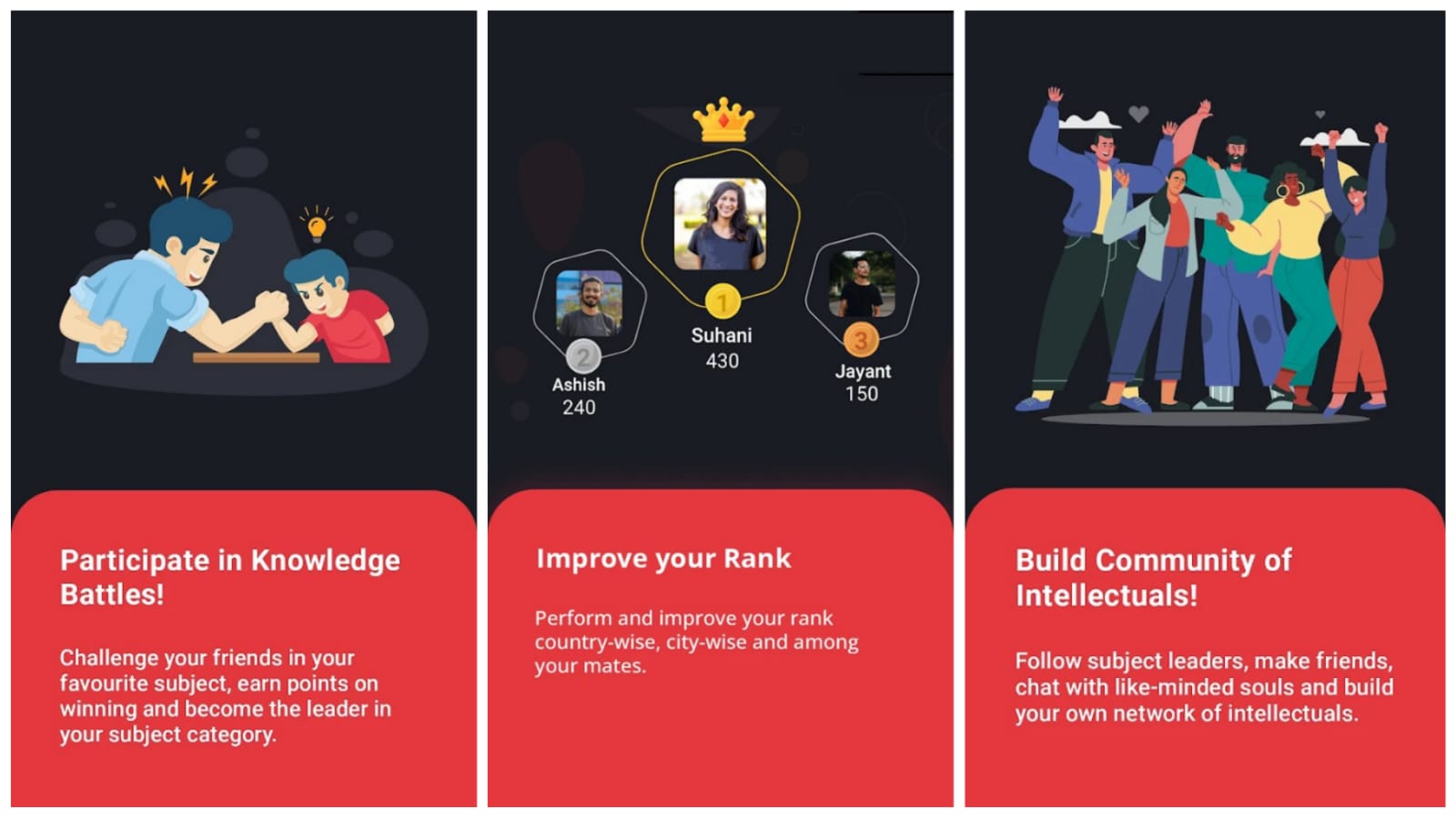 This uniquely designed test preparation app will help you to validate your exam preparation innovatively by using elements of gamification like
real-time challenges, rewards, competition, and social engagement
motivating you to practice more. This app is mainly developed to ensure that your test preparation experience is not monotonous or exhausting.
Qudoo is one of the best android applications that provide relevant practice questions based on various Government competitive examinations including SSC (SSC CGL, SSC CHSL, SSC MTS, SSC JHT, SSC CPO), Railways (RRB NTPC, RRB Group D, RRB ALP), Banking (SBI PO, IBPS PO, SBI Clerk, IBPS Clerk, IBPS RRB), Entrance exams (NEET, IIT JEE, CUET, CAT, MAT, XAT), Law exams (AIBE, CLAT, DUET, DU LLB, DU LLM, HPNET, AILET), Teaching exams (TET, NET, CTET, SLET, CSIR UGC NET, TGT, PGT, UP TET) and all other competitive exams.
The following features offered by this Qudoo test preparation app will help you to prepare for your exam in the most thrilling way:
Build your vocabulary by throwing challenges to the nearest live opponents through head-on battles.
Increase your speed at quant and reasoning by competing with random aspirants in subject-wise battles.
Boost your general awareness score in exams by practicing current affairs quizzes available on the app.
Practice and validate your knowledge by playing warm-up solo quizzes in the subject of your choice.
Check and raise your leaderboard rankings and rank among the top scorers at the platform.
Polish your subject-wise skills and grow your subject-wise rankings.
Challenge the top-scorer of your city from the City-wise ranking on the leaderboard.
Earn badges like Neophyte, Smart, Brilliant, Pro, Master, or Legend during your test preparation.
Make the winning streaks in quizzes and get rewarded with 2x Qoins.
Connect with a large number of SSC and banking and other competitive examination aspirants on the platform and discuss strategies with them.
3. SR app by SarkariResults.com
Having the complete information at your fingertips can help you reduce the stress of preparing for government job examinations.
SR app by SarkariResults.com
is an app for government job and other competitive exam related notifications. It is the one-stop destination for all information regarding government exam recruitment, including notifications, important dates, eligibility criteria, application links, and other exam-related queries. This is one of the most trusted apps to get the latest employment news and government job notifications from all sectors like banking, SSC, UPSC, Railways, Teachers, Police, Army, Navy, Airforce, UPSSSC, etc.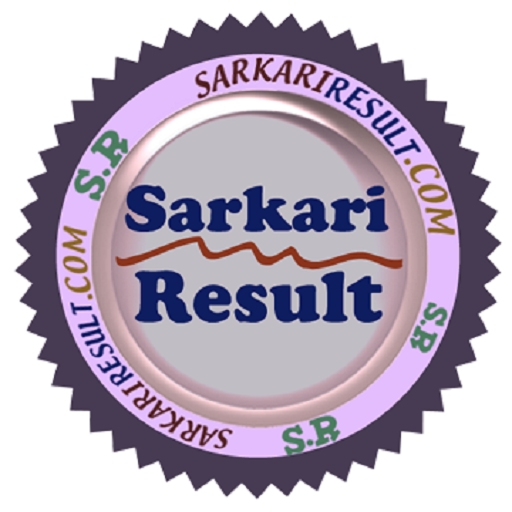 Image Source: Google Play
It has a list of all the Government exams organized by different state and central organizations, which can be viewed as links. Aspirants can get all important information regarding any specific exam by clicking on these links. You can download and get free access to the following key features of this app:
Latest updates regarding all competitive examinations
Important admission-related information
Category-wise updates for different examinations
Important dates, eligibility criteria, and application fees
Detailed vacancy list for each examination
Instant online application link
Latest result and answer key link

4. Pocket Aptitude
Pocket Aptitude
is another excellent app that can help you in your exam preparation. This app is developed as a preparation tool for several competitive exam aspirants aspiring to crack CAT, XAT, MAT, GRE, GMAT, SAT, NTSE, and various bank exams. This app is a collection of a large number of quantitative aptitude questions frequently asked in competitive examinations and placement papers. It is a user-friendly app that allows you to practice common aptitude questions asked in aptitude tests, entrance tests, banking, SSC, and other competitive examinations.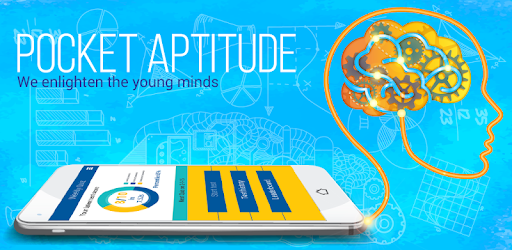 Image Source: Google Play
This app was also featured in Economic Times as India's top competitive exam preparation app. Aspirants can download this app from the play store for free and test their aptitude and logical skills and enhance their knowledge using the following features of the app:
Huge collection of Aptitude questions for various competitive exams
Practice Tests
Quants and Logical Reasoning
Topic-wise questions
List of important formulae for each topic
Questions of varying difficulty levels
Detailed solution for each question
ScratchPad and Bookmarks
5. Vocab 24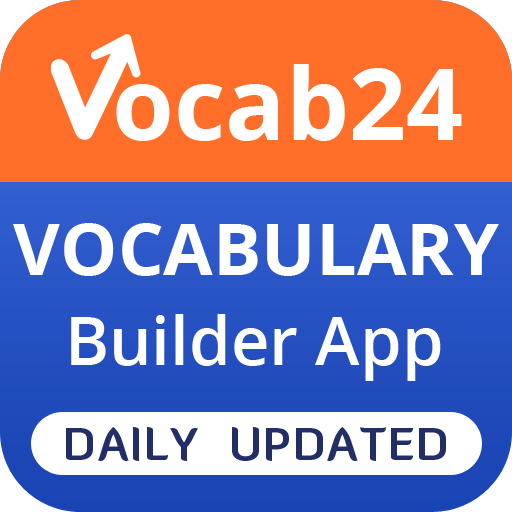 Image Source: Google Play
Vocab 24
is an
English vocabulary builder app
that helps you to learn and memorize English vocabulary with meaning. This app mainly focuses on vocabulary building with the help of different tips and tricks.
It helps you to strengthen your vocabulary by providing daily newspaper editorials from top newspapers like the Hindu, Economic Times, Times of India, and Hindustan Times. You can see the instant meaning of any word you get stuck on while reading in your preferred language. It also helps you to memorize new words with the help of daily quizzes and motivates you to learn more by displaying the All India rank.
The following are the key features of this app:
Read the daily Hindu Editorial and go through its analysis
Tap on any word to know its meaning in your preferred language
Daily learn 10 new vocabulary words along with their meaning, pronunciation, synonym, antonym, and related forms with the help of examples, Hindi meaning, and pictures.
Learn English concepts, Grammar, close tests, sentence improvement, and rearrangement with the help of topic-specific videos available in Hindi and English.
Learn vocab-based questions from SSC and Banking exams the previous year with the help of videos in Hindi & English.
Quiz of the Day, Quote of the day, Root Word of the day, Phrasal Verb of the day, Similar Word of the day
Search any word or phrase for meaning using the offline English to Hindi to English dictionary available in the app
6. Inshorts
When it comes to Competitive Entrance and Government Recruitment Exams, current affairs are of great importance as the General Awareness section is one of the most rewarding sections of any competitive examination. Without a good knowledge of the latest events, it will be very difficult for you to score well in your exams.

Image Source: Google Play
Inshorts is a news application that will help aspirants in saving time while keeping themselves updated with the latest national and international news in a brief format. This news app will prove to be very helpful in test preparation by presenting you summarised stories of all the latest current events from every sector including politics, entertainment, business, technology, startups, world, sports, etc
Get easier and quicker access to any recent or old news using the search tool and save time.
Read a summary of all the latest breaking news and manage your time effectively.
A personalized feed of the latest content based on your preference in Hindi as well as English.
Category-wise news and headlines from topics like India, politics, entertainment, business, technology, startups, world, sports, etc – all in one place.
The blend of hard work and time management is the perfect solution to cracking any competitive exam with ease. Keeping these applications handy and using them effectively through your test preparation will save you time while providing you with a more interactive way of learning.


---
Latest Posts
---